Looking around Clearwater Beach, it's pretty obvious that we are not a bunch of twenty-year-olds living in our beautiful community. As we age, we are aware of how important our diet contributes to our general health and well-being. The recipes that follow are designed to augment those goals.
1 red bell pepper chopped
2 small or one large onion chopped
4 cloves of garlic minced
1 lb. of organic low sodium kidney beans
1 package of frozen sweet corn defrosted
2 (15 oz.) cans of diced tomatoes
1-cup of defrosted corn kernels and broth to cook meat
Spices
2 teaspoons dried oregano
2 teaspoons cumin
1-teaspoon ground cinnamon
¼ teaspoon cayenne pepper
½ teaspoon turmeric
2 teaspoons paprika
Salt and Pepper to taste
(Adjust spices while cooking)
Olive oil to cover the bottom of the pot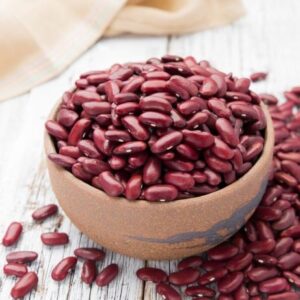 Add garlic (minced), onions, and chopped red bell pepper. Cook until soft, stirring frequently.
Add ground turkey, breaking the turkey in the pot. When turkey is no longer pink, add spices.
Rinse beans well and add to turkey and then add the corn and broth. Stir well, bringing to a quick boil. Reduce heat to medium-low. This can cook for a while. Adjusting spices to taste.
Top dish with shredded cheese, freshly squeezed lime juice, sour cream and fresh cilantro.
Green Beans & Onions
1 1b. of green beans, washed and stems removed
2 or 3 shallots, cleaned and chopped into small pieces
Olive oil to cover the bottom of the pan
Broth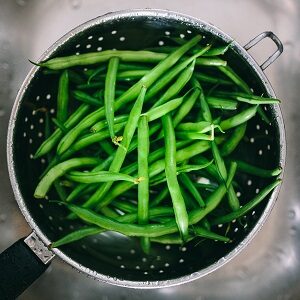 Cover the bottom of the cooking pan with olive oil. Wash fresh green beans removing any stems. Break beans into two-inch pieces. Cook shallots and garlic in olive oil. Add green beans when shallots are softened. Add broth and stir frequently. Cover pot and shut off heat; allow beans to steam, adding broth as needed. Salt and pepper to taste. Serve as a side dish with turkey chili.