2 large leeks
3 zucchinis (should be at least 2 cups in volume when sliced)
2 bunches of spinach
2 cups of high quality vegetable broth
1 to 2 tbsp of extra virgin olive oil
 Salt and Pepper
Fresh herbs
3 minced cloves of garlic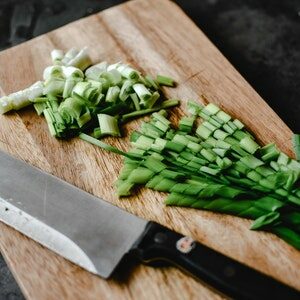 Cut off the green parts of the leeks. Cut the leeks in half, and then chop into small pieces. Put the leek pieces/strips into a strainer and wash thoroughly as leeks can contain clinging sand. This is an extremely important process with the spinach as well.
Put leeks, garlic, and olive oil into a pot and sauté for a few minutes at high heat until it softens.
Add all other ingredients and cook with high heat until you get a rolling boil. Cover pot and lower heat to a gentle simmer. 
Cook for about 20 minutes to an hour until zucchini is tender. Whir the vegetables in a blender, food processor, or with a whirring stick until the soup has a velvety texture. 
For herbs,  use thyme and rosemary in my soups. You can add a little oregano (the herb with the highest amount of antioxidants) and fresh parsley, if available. Obviously, this soup is very nutritious and low in calories. Store in small containers in a fridge to eat on the run.