One of nature's most nutritious foods, which most of us do not  attempt to cook, are fresh beans of all kinds (fava, cranberry, and lima to mention a few). When confronted with the plethora of choices of beans produced on Long Island, take a plunge. Be brave and give them a try, you'll never regret it. Here are a few foolproof and simple ways to begin cooking beans.
1½lb of beans in their shell
1 to 2 cloves of garlic
2 shallots 
½ cup of stock (vegetable or low sodium chicken)
Fresh thyme
Virgin olive oil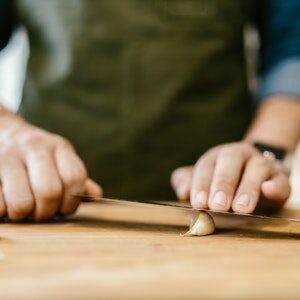 Shell the beans and rinse them. Cover the bottom of a large sauce pan with olive oil. Using the side of a large knife, crush the cloves of garlic and gently sauté the garlic until it is a delicate golden. Mince the shallots and add to the mixture, cook for about 3 or 4 minutes (until they soften).
Put the beans into the pot and stir to coat the beans with oil for another couple of minutes. Add the stock, pepper, and the fresh thyme.
Cook beans for about half an hour until they are soft and tender then add some salt. Put a tablespoon of tomato paste into the beans. This dish can be served with another (that needs a little richer flavor) or added to kale.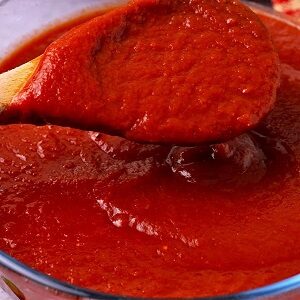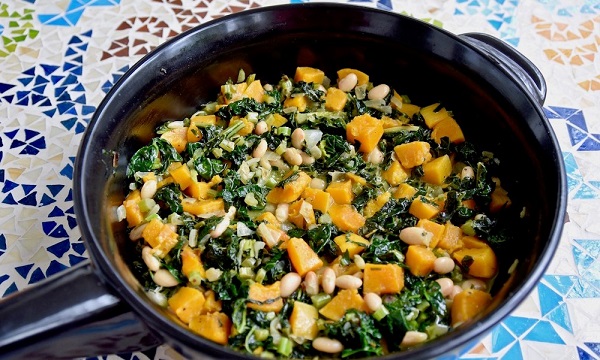 A bunch of Ragon's Tongue or regular kale (or any leafy green)
2 to 3 cloves of garlic
½ cup of stock
Cooked Yukon Gold or yellow flesh potato 
Olive oil
Wash and devein (remove main stalk) leaves.  Rip  or cut the leaves into bite size pieces.  Cook the leaves using the bean recipe above.  Stir the leaves until coated and cover, steaming for about 10 minutes.  When the leaves are tender, add the beans, the potato (thinly sliced), and mix.  Allow the three vegetables to stand for at least an hour to meld flavors.